Oh my, that's basically all I have to say about these lipsticks.
These two beauties came into my life last week from Clinique in Dubai and I was more than a little excited to try them. Mainly because of the colour – they are so incredibly vivid in the bullet, but also because I've read many a rave review online, including this great one from Nic.
Let me start off my saying that all the things Clinique promise are true. They are full coverage lippies, with an incredibly creamy, velvety texture. They are non-drying, supremely pigmented and they do give a soft matte finish – but not matte as we know it. This is like a moveable matte, a non-cakey, non-yuck-feeling-on-the-lips-kind-of-matte. In a word, the formula is sensational.
I was sent two shades; Magenta Matte and Crimson Matte. Here is Crimson in action;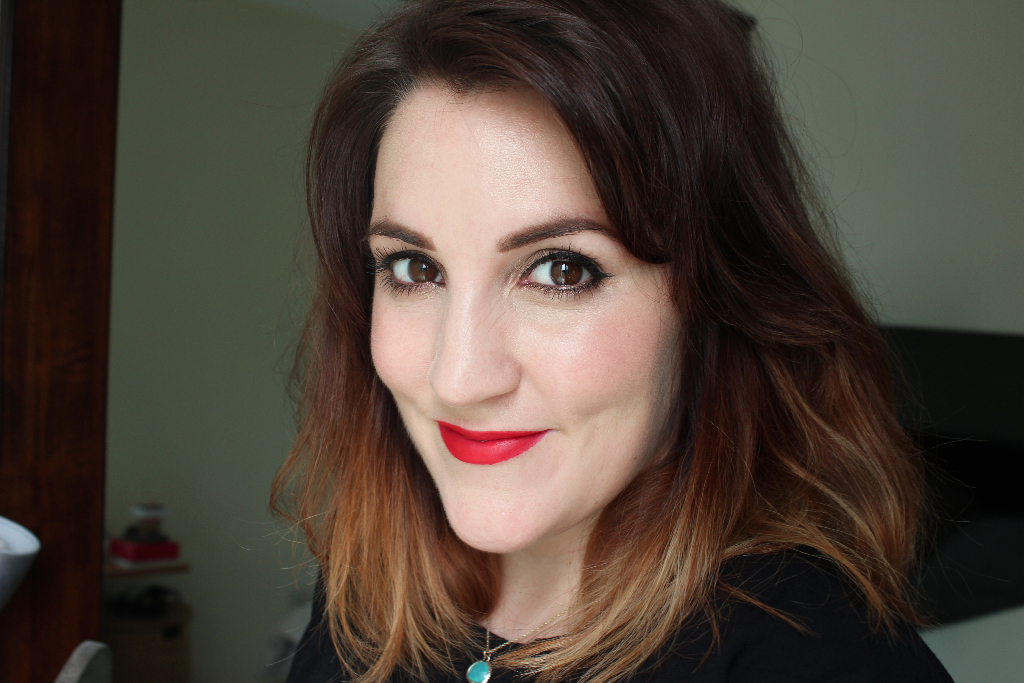 Oh my lord. Is that not the most delicious red you've ever seen? It's so pigmented and creamy I can hardly get over it! And here's Magenta;
Look at my smug face 🙂
I went online to investigate the colour selection (8 in total, ranging from nude to bright red) and came across Ruth's post about Mandarin Matte. OMG! If there was ever a shade of lipstick that I absolutely, definitely have to buy – it's this.
They are available now from all Clinique counters in the Middle East or online from their website. I'm planning to pick Mandarin up this week and have a sneaky look at Sephora Formula X polishes while I'm at it… would be rude not to, right?! Anyone know if they are any good?