This weekend I got up at an ungodly hour to go and stuff my face at The Farm in Dubai. Usually it's Charlie or work that gets me out of bed early so getting my arse into gear for a feed was a welcome change!
The Farm is an interesting one and definitely not something you normally come across in Dubai – an abundance of greenery in the middle of nowhere with rock pools and cool European style furnishings. Sounds like Dubai, right? No.
The breakfast was tasty, Laura had eggs florentine and I had hash brown poached eggs accompanied by decent coffee and delicious orange juice. After stuffing ourselves, we went for a wander around the venue and took a few snaps.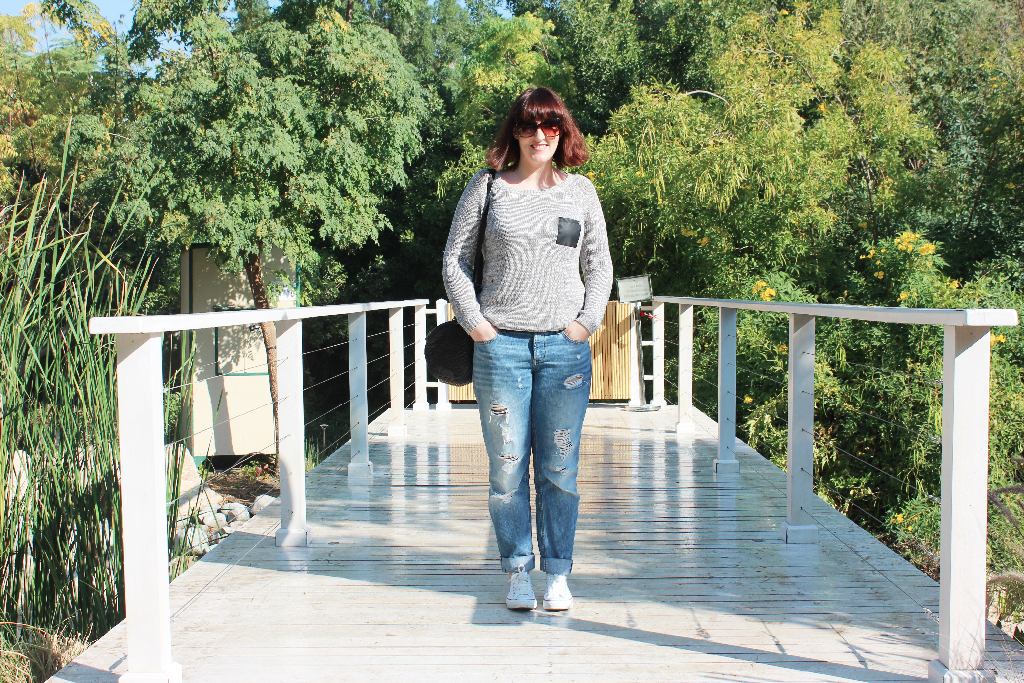 I dressed the only way I know how when I'm cold and tired; boyfriend jeans, a woolly sweater (a new purchase from ASOS) and converse.
Would I go back again? Maybe. The journey out there puts me off slightly (45 minutes + with bad signage) and it's a bit of an effort to actually be allowed in as they have a no walk in, reservations only policy. If you have kids then this is a complete pain in the arse. My mum would probably like it though, hence the maybe 🙂