I'm always intrigued by new fangled cosmetic inventions that promise to enhance certain area's of our face but this is a new one, even for me!
The Smile Enhancing Gloss promises to boost tooth whiteness in two ways. The tooth brightening effect gel will apparently make the teeth look whiter and freshen breath and the gloss, which is formulated with white focus pigments, promises to visually enhance our gnashers. Seeing as this product is from Bourjois, I naturally expected that the lipgloss itself would be pretty fabby and that the product in general would be pretty decent. Is it? read on…
According to the instructions on the box, you brush the tooth brightening gel onto the teeth first and then apply then lipgloss to your lips. The tooth gel is not unpleasant and quite minty, as one would expect. It definitely helps freshen breath but I'm still on the fence about whether it actually brightens the teeth. Maybe a very subtle brightening, I just don't know.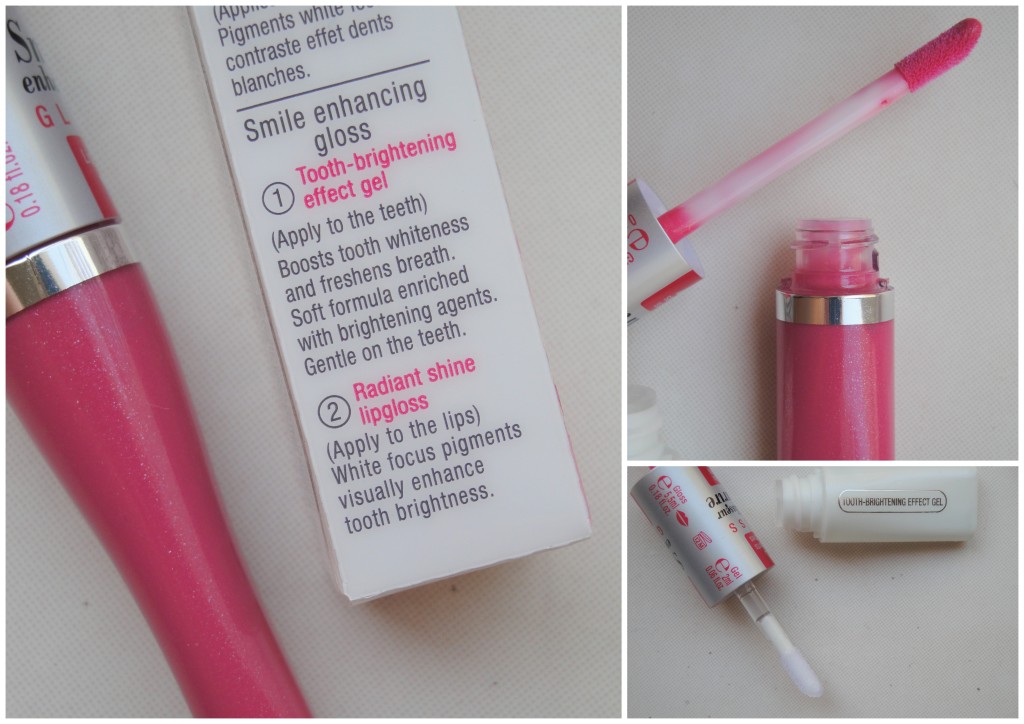 The lipgloss however, is gorgeous! The bright sparkly formula can't help but make your teeth look whiter and the texture is just fab. Such a lovely gloss to wear, not sticky, very pigmented and from start to finish until I ate it lasted nearly three hours. The shade I have is 04 Fraise Celebrity, a juicy strawberry pink, although there are 6 shades in total to choose from.
Will you be rushing out to try this?