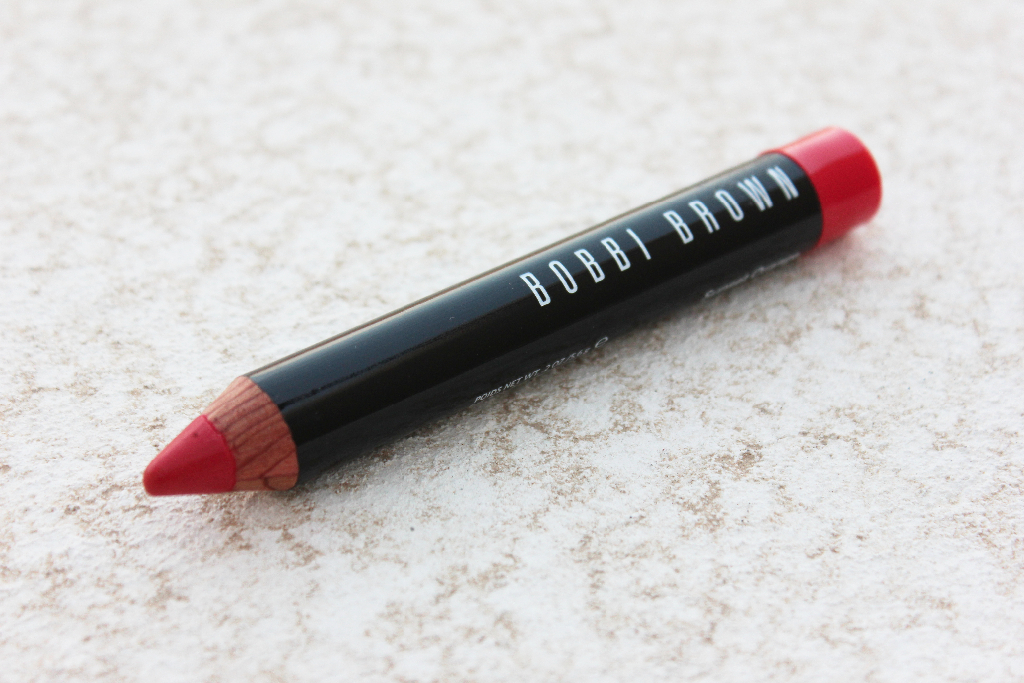 Well well well, what do we have here? A lipstick and liner hybrid from Bobbi Brown apparently.
When I saw natterings on the interweb about this I was a little bit skeptical. Isn't it the same thing as a Nars Matte Lip Pencil? No, not really. Here's why;
1) The formula is mega creamy. Like, seriously creamy. Way creamier than Nars.
2) Although its a matte formula it doesn't really dry on the lips and there's still a definite slip an hour or two after application.
3) Because of the liner element, the application process is way more precise and keeps your lips looking defined.
Like Nars, it's also very pigmented. The intense colour you get from just one swipe is really impressive. I love the size of the pencil too, it's massive! Reminds me of the huge crayons we used to use in art class in school 🙂
There are 8 shades available but Sunset Orange, by far and away, is my favourite. It's a fiery red/orange colour that really pops. Here it is on my gob;
The state of my hair. I took this picture after a long day at work y'all! 🙂
Art Sticks are available on counter from April 1st or online now from Sephora for $26.
Go forth let ye, and investigate!