Say hello to my 3 essential apps for organisation.
All three of these babies have completely changed how I get things done and have turned me into a little bit of an OCD organiser 🙂
Whether you're a small business owner, a blogger or a super busy parent (or all the above!) trying to remember everything you're supposed to be doing, these apps are for you.
I started using them about two years ago, just after I set up my own small business. They instantly made me more organised and have completely changed my approach to getting things done quickly and efficiently.
I wax lyrical about them to everyone I meet, so I thought it was about time to share the love and stick them in a blog post.
The most important one, and a complete game-changer when it comes to daily tasks and organisation. Teux Deux is a simple to-do list app that automatically syncs the app on your phone to your desktop, and vice versa.
You can add in tasks to do on different days of the week, and you can also create recurring tasks. E.g, 'issue invoices every month'. Using the words 'every month' automatically adds the task to the last day of every single month. The design of the app makes it very satisfying to strike tasks off on your list, and it leaves them there in a faint grey colour so you can see how much you actually get done in a day. If you don't complete a task on your list, it automatically moves it to the next day.
There's also an additional section below the days of the week, where you can make general checklists and notes to yourself for different things you need to do. I use it mostly on my laptop, but find the app on my phone brilliant for when I'm out and about and remember something I need to do, or if I get a call from a client I can quickly add what I need to do for them to my list. Here's an example screenshot of what the desktop looks like.
Here's an example screenshot of what the desktop looks like.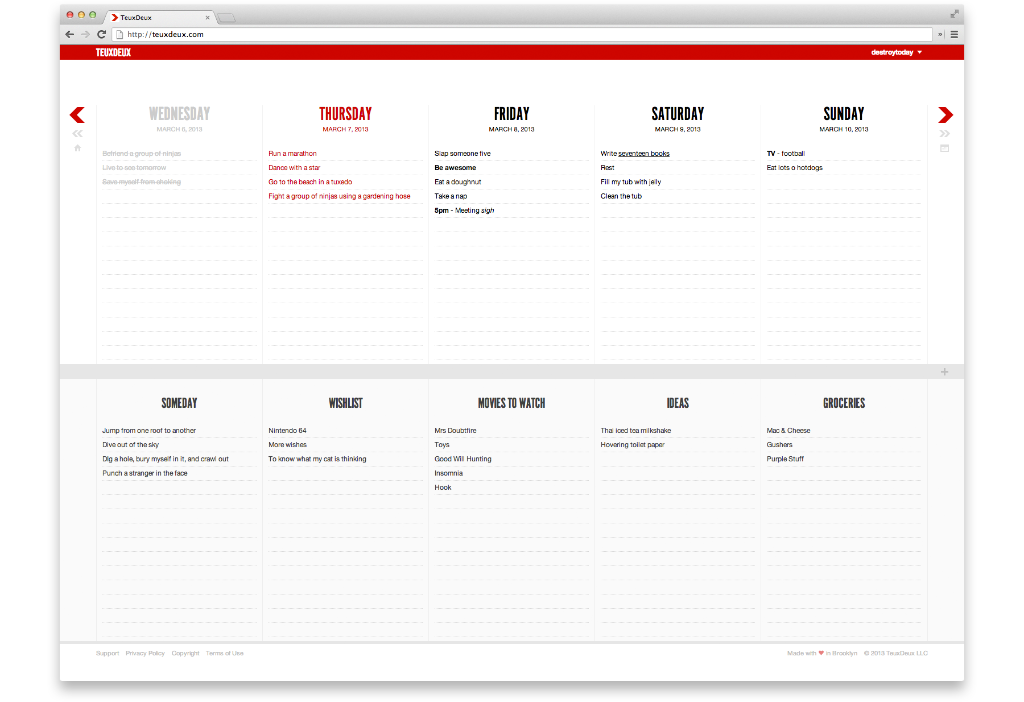 I can't recommend it enough. It's just brilliant. When you sign up there's a 30 day trial period, and after that, it's USD3 a month, or USD24 year. Not free, but so worth it.
The Evernote tagline is 'Remember Everything' and it couldn't be more apt.
It's an organisation notebook app that allows you to create notebooks, and then individual notes within the notebooks. For example, I have a notebook for every client. Every time the client and I have a meeting I create a new note within their notebook and write down important points or ideas we discussed. I can read the notes anytime I want, and it's a great record of everything we discussed and when. I also have a personal notebook for myself. Within this, I have notes called 'blog post ideas', 'important dates', and various drafts of clients briefs and content plans.
I also have a personal notebook for myself, and within this, I have notes called 'blog post ideas', 'important dates', and 'recipes'. Evernote notebooks and notes are also shareable, so you can email them, post a link to them online or turn them into a presentation. You can also add reminders to the notes, with action points to remember. Amazeballs.
The basic version of Evernote is free, but you can upgrade to access other features – which I have not done as basic is best 😉
MICROSOFT OUTLOOK

This might seem like an obvious one, but I just can't get enough.
I use Outlook every day for work, as I love the easy email interface and I'm obsessed with the calendar. My entire working month is organised in the calendar and I send meeting requests and updates from it every day.
I also love the app and use it when I'm away from my laptop. I can view word documents and PDF's in the app and share files with my contacts. Genius!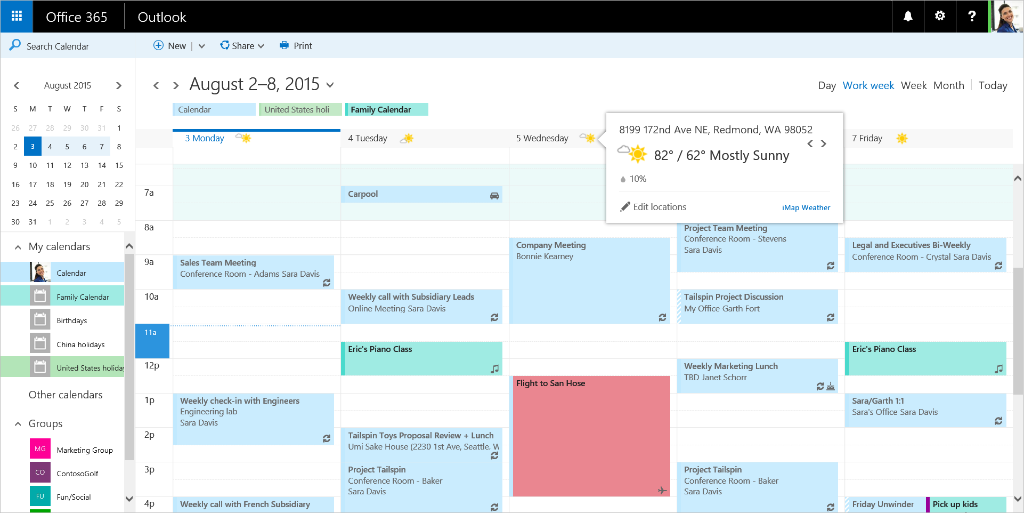 A slightly different post from me, but I hope you like it.
I'd love to know what apps you use for organisation? I really, really love discovering new ones so please share the love!
And thank you for reading 🙂
Save
Save