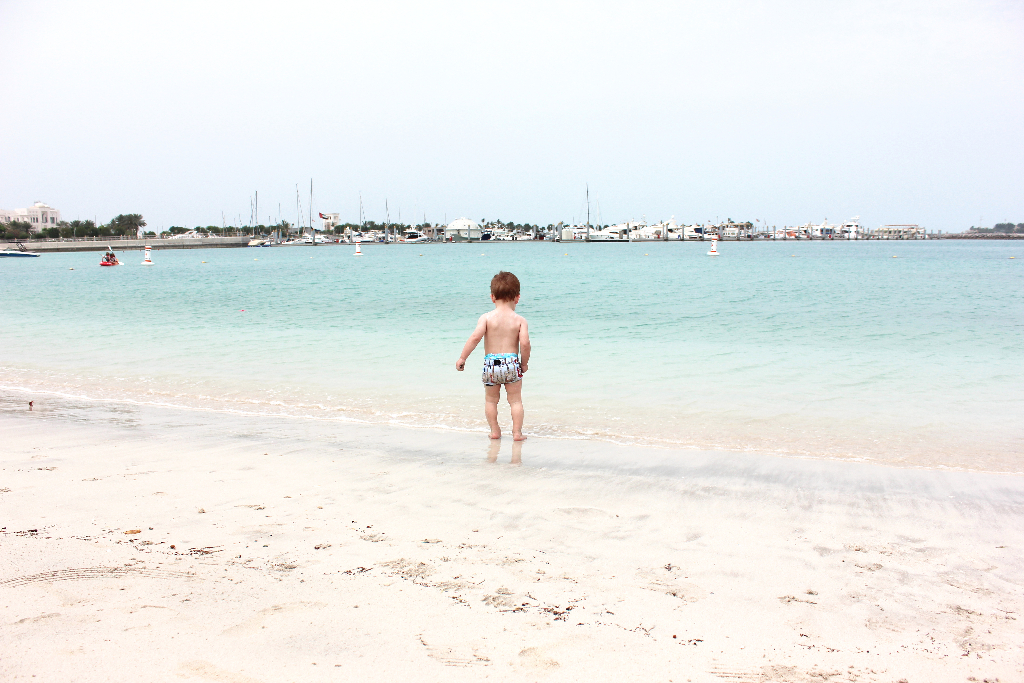 Another roundup of what I've been reading and buying this week!
Well, this week was a busy one and I didn't get as much shopping and reading done as I'd like 🙂
I did however, really enjoy Lucy's post about why blogging can be amazeballs. It's easy to forget sometimes what a great community the blogosphere can be. Also,  just FYI – Lucy induces massive hair envy.
This brilliant take on how humidity can be your friend (Dubai ladies, take note) by Refinery 29 floated my boat. They reckon it's time to flat-out embrace it, beaming face and all… #unsure
I bought this V Neck Structured Dress from ASOS this week because it looks so similar to my all time favourite ASOS Structured Dress. It was reduced to 22 quid in the sale so I'm hoping for great things!
And while we're on the subject of ASOS, I want this Maison Scotch breton top. You can never have enough breton tops right? I don't have any red ones anyways…
If you're mum to a toddler like me and looking for a cool mum vlogger to subscribe to, check out Natasha Bailie. She lives in Brighton with her ridiculously cute son Max and has just recently started vlogging. This new day in the life one is particularly funny 🙂
That's all for this week, I'm currently in this hotel having a birthday staycation with the fam #bringonthetan 🙂