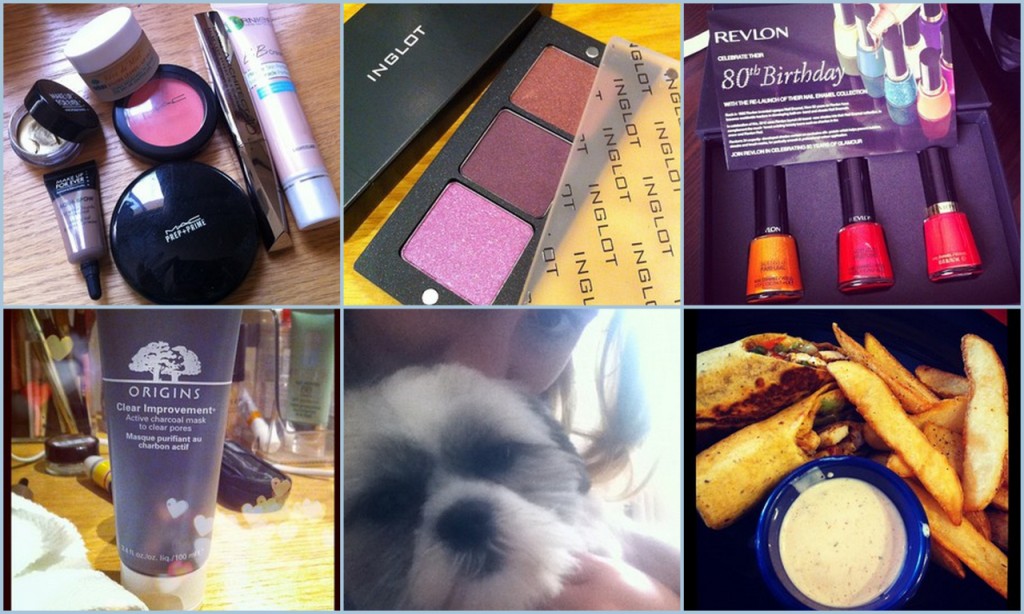 I love Instagram. Although those of you that follow me will know that already from the frequency of my posts! It's such a quick, easy, effortless way to share what you're doing/buying/eating with other like minded peeps. This weekend I instagrammed (?) it up big style. Mr. G and I treated ourselves to a delicious Fuddruckers lunch on Friday, I had a love-in with my pet dogs and I got the cutest Revlon anniversary box delivered to my door with some delicious summer shades of nail polish.
I also paid a quick visit to INGLOT with the sole intention of not buying eyeshadow, and what did I buy? Eyeshadow of course! I also spent some time mooning over my new face mask, Origins Clear Improvement Charcoal Mask. It's amazing! Sinead from Viva Adonis was raving about it some time ago so I took the plunge and I'm really glad I did. I'll post a proper review of it later this week.
That's all for now, hope you're all having a lovely weekend!