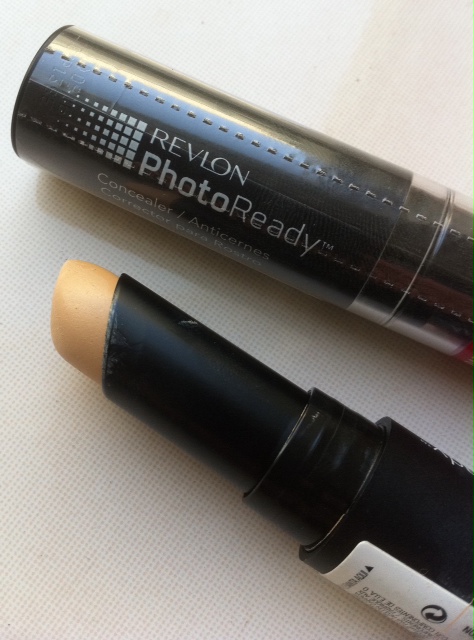 I've been using this concealer for the last week and I have to say, I'm a little bit in love. It's a beautiful creamy concealer that works on even the toughest blemishes and melts into the skin when patted with a finger.
Revlon say: "It contains photo-chromatic pigments that bend, reflect and diffuse light to leave you with an airbrushed finish. The concealer stands up against harsh, unflattering light through the diffusing formula while also providing complete yet virtually undetectable coverage".
I'm not sure about it standing up to harsh unflattering light, as I haven't tried that aspect of it yet! It does provide a practically undetectable coverage though. It's oil free, which is perfect for my combination to oily skin and the fact that its SPF20 is a major added bonus. I have to admit I've also been using it as a general touch up stick during the day as I just love the texture so much!
Revlon say that you can use this under the eye's too. Usually I would disagree, but you might actually get away with it as its so creamy. It comes in a dinky little tube with 3.5g and costs 40AED (4BD/8euro), supremely bargaineous. Winner!