Before I start this post I'd like to say that this is my very first outfit of the day so please be gentle with me. Posing in front of a mirror is not something I do that much (for other people) ha! I took this in my friends apartment on The Palm in Dubai and the weather was glorious.
My maxi skirt is from Promod, it's amazingly comfortable and fits just right around the hips without billowing out too much, like a lot of them do. I'm wearing a plain white vest from H&M and a light beige knit from Forever 21. I'm big into layering, even in this heat! Now that that's over (phew!), on to the good stuff, or not so good as the case may be. I attended the launch of 'Freak' by Illamasqua, their first ever fragrance, in Bloomingdales. The launch was pretty disappointing. Guests queued to put on masks and have their picture taken for the Illamasqua Facebook page, two 'Freaks', otherwise known as male dancers did a little show for the crowd and the MC looked like she wanted to be anywhere else but there.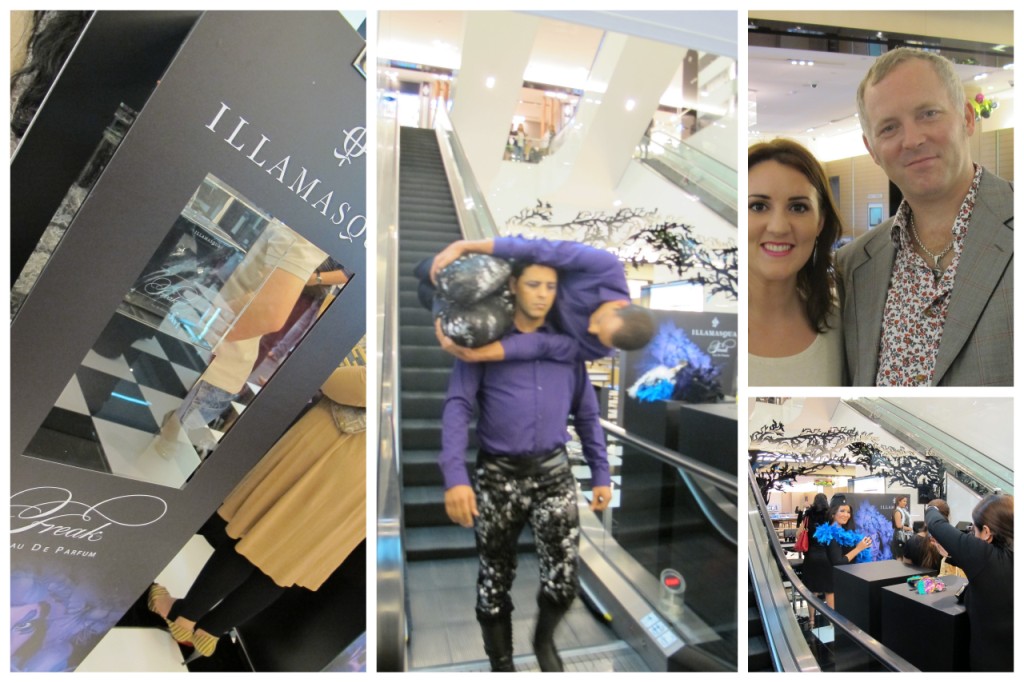 On the upside, I met Joe Corres at the launch; new Illamasqua shareholder, founder of Agent Provocateur and son of Vivienne Westwood no less! A nice man with amazing shoes. We chatted briefly about the fragrance and he was pleased that we decided it smelled nothing like we thought it would. I thought it would be dark and heavy, but it's actually light, a little sweet and very appealing. The packaging is also impressive. Anyone else a fan?