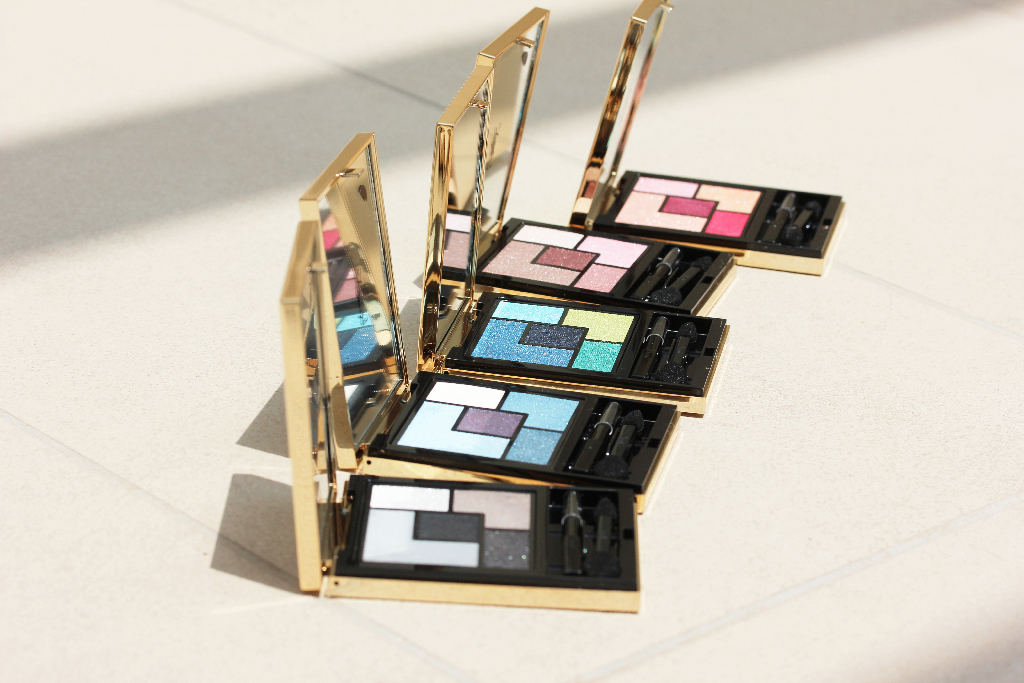 I think it's fair to say that we all love a seriously luxurious eye shadow palette.
And a big thumbs up to YSL, who have brought out a collection of 11 supremely luxurious palettes based on the inspirations of Yves Saint Laurent himself.
As we've come to expect from YSL, the shadows are buttery soft, buildable and very easy to work with. There's a mixture of matte and shimmer across the 11 palettes and a pretty decent selection of daytime neutrals and day to-night colours (plus some daring brights) so it's easy to whip up any kind of look for any time of the day.
Out of all of them I'm most partial to no.7 which is called Parisienne (the main palette in the image below), a gorgeous quad of shimmery mauve/berry/taupe shades and no. 2 which is called Fauves; a moody mix of creamy matte browns.
The palettes are available now from all the usual outlets or online. I've whipped up a quick smokey eye video to show you how I apply no. 7, the mauve/taupe palette, the link of which is below. Hope you like it! 🙂
And make sure to check out my Facebook page next week as I'll be giving away a few of them!