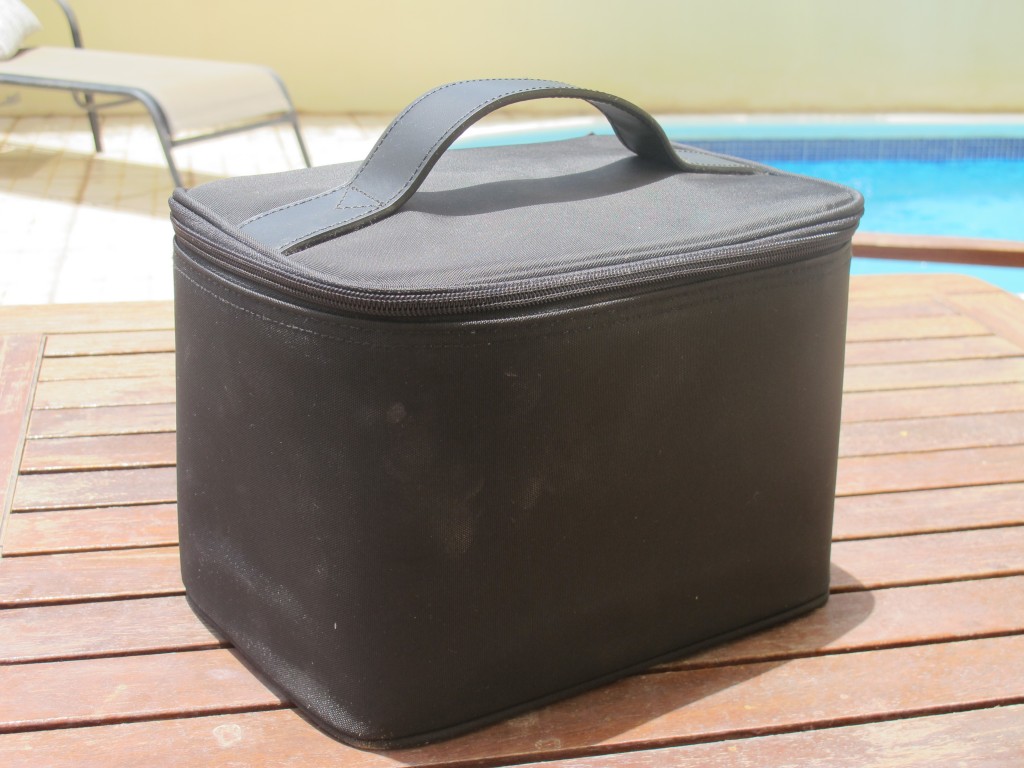 I took a quick trip to Dubai recently for a media event and as it was only for two days  I was able to pack pretty light (if light is er, 16 kilos). I used my Muji nylon makeup box to cart around my makeup and beauty items, as it's super solid and spacious inside but not too bulky to fit in my suitcase. I bought it about three years ago from Muji in Singapore and honestly I couldn't be without it now, one of the best purchases I ever made.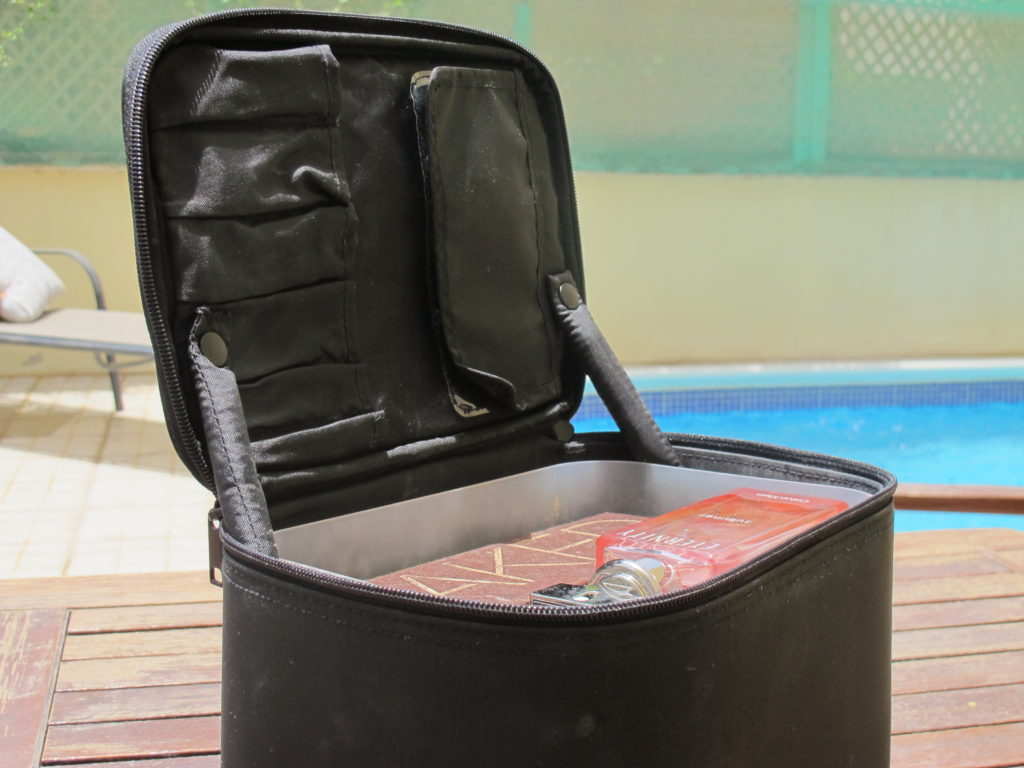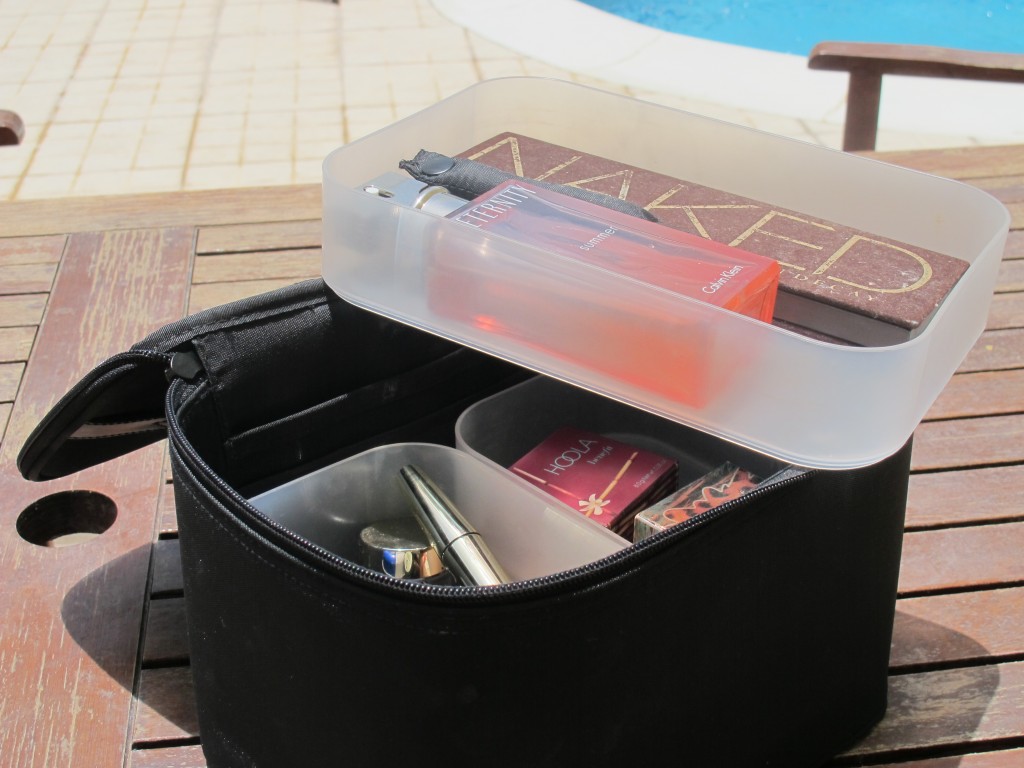 I had a choice of case sizes to choose from in Muji, and although I can't remember that well now I think this was the medium sized version. You then pick what kind of inserts you want for the case. They range from average depth and full length of the case, like the one on top above, to double depth but half the width of the case and so on. I went for four different inserts, two average depth one's, a double depth and the full length top tray. They all slot in together to make a solid shape, and the plastic itself is thick and very durable. The inserts are the perfect size for holding everything from eye and lip products to skincare and fragrance. The lid and inner sides of the box are also full of extra storage pockets as well as two detachable pieces you can use to prop the lid open.
I can't remember how much everything cost exactly but I do know it was quite cheap and looking on the Muji US website, I can see the box itself retails for $26.95 which you can check out here.  The inserts range in price depending on the size but again they're very affordable ranging from $3 to about $8 for a very large insert.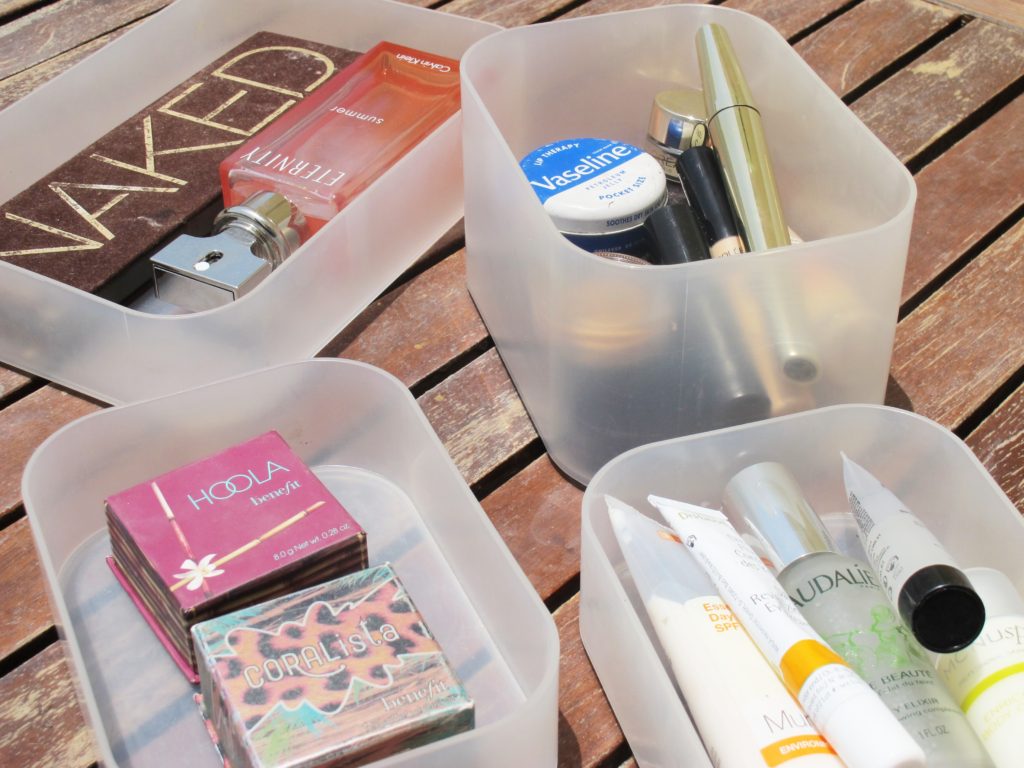 You can see how much stuff the box can hold and because it's so sturdy, nothing ever ends up mashed, broken or spilled inside my suitcase. I love how everything I packed is neatly organised and I can literally stick the box beside the sink in my hotel without having to take everything out to see what I have. It's also very easy to keep clean!
So there we are, bit of a random post but I realised when I was away that I had never blogged about this, even though it's become one of my travel essentials! Are any of you using storage items from Muji? I'd love to get some of the larger storage drawers to sit on top of my makeup table but unfortunately they haven't opened a store in the Middle East yet, although I might look into ordering online!