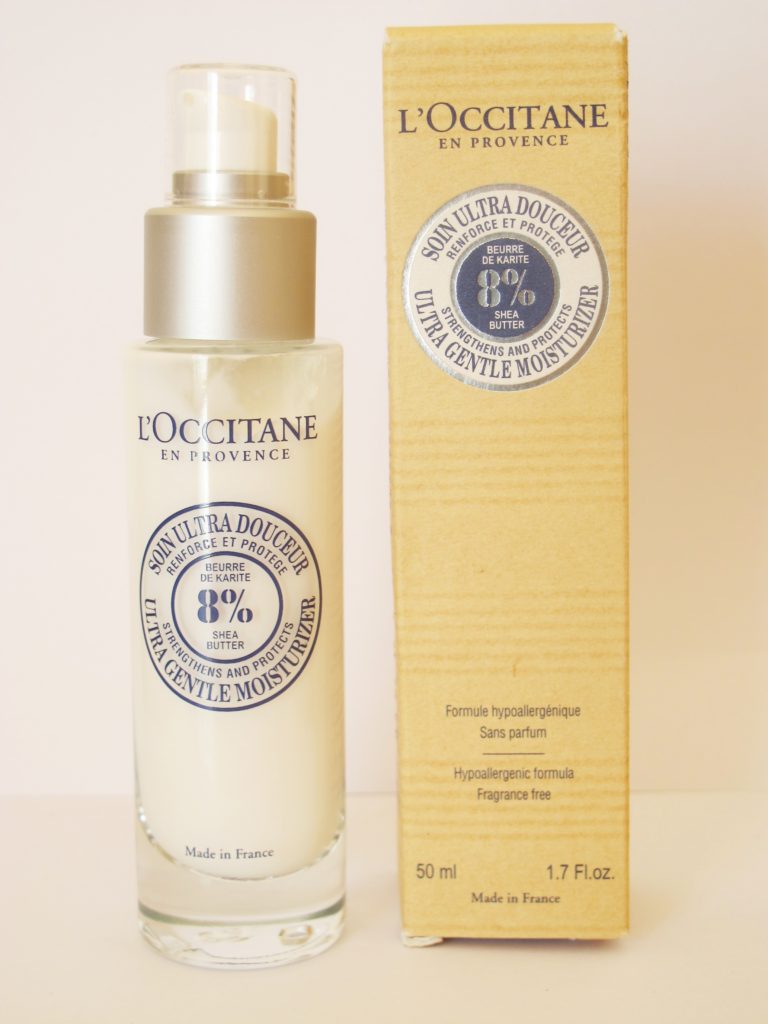 Over the past couple of weeks the weather has changed quite a lot. It's gone from mid thirties to fifteen at nighttime with a real bite in the air. Obviously, it's not freezing (yet) but the change has affected my skin, as it usually does this time of year. My chin, nose and forehead have become very dry all of a sudden and as I'm usually oily I had no products to hand to immediately make it better.
Luckily, I came across this lovely moisturiser from L'Occitane which has turned things around nicely. A light a creamy formula, Ultra Gentle Moisturiser is a pleasure to use. It's hypoallergenic, fragrance free and has a generous amount of shea butter in the ingredients. I've been using it morning and evening to reduce the dryness on my face, and after using it for a few weeks now my skin has become baby soft. What I love about it is the texture, it's incredibly moisturising but so light, and disappears into the skin after use.
Definitely my new favourite moisturiser for winter. I love the packaging too!