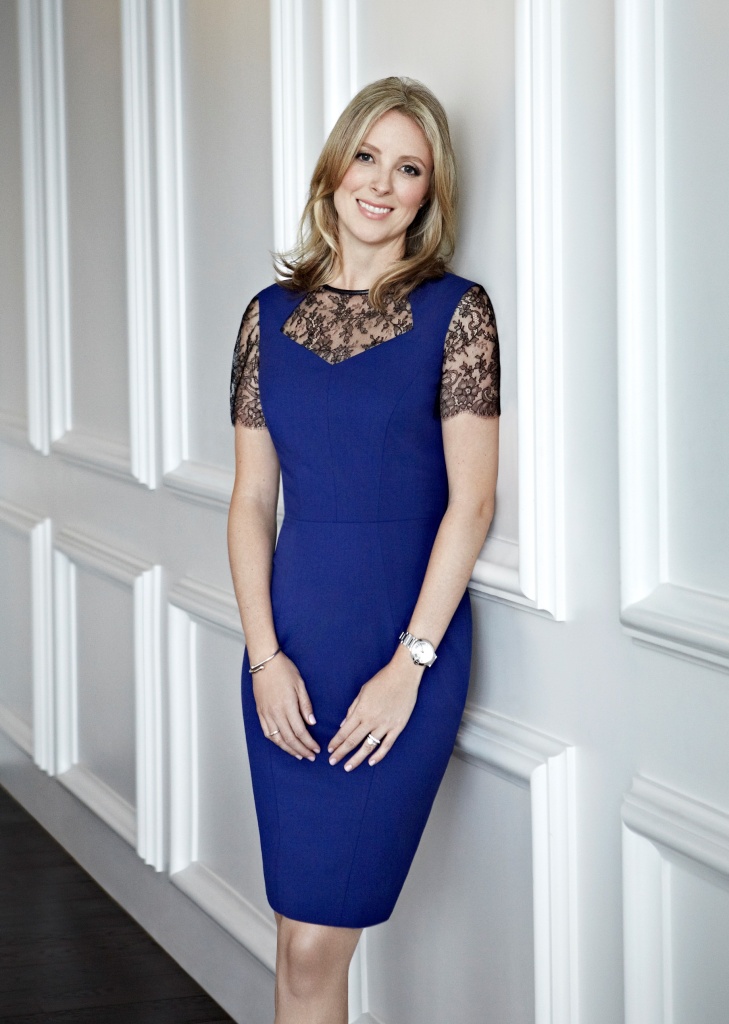 When did you join THEOUTNET.COM?
I joined the business as employee number two, two months before it launched in April 2009. We were a very small team and I had to wear many hats (as you do at a startup). Four and a half years later we now have around 150 dedicated members of staff based in three offices around the world. Originally, all of our stock was from NET-A-PORTER.COM. Now our dedicated buying teams based in London, New York and Shanghai source 75% of merchandise directly from the 250+ designer brands available at THEOUTNET.COM.
What's the traffic to THEOUTNET.COM like at the moment?
We see over 1.5 million unique visitors coming to our site every month.
Are you surprised at how popular it is here in the Middle East?
No, not since discovering who our core customer really is. Women in the Middle East are renowned for their love of designer fashion. THEOUTNET.COM treats discount product exactly the same way as full price merchandise when it comes to the customer experience. We edit and merchandise our products, and we create editorial content which focuses on providing customers with outfit solutions, which is something women in the Middle East respond well to.
There always seems to be a huge selection of products on the site. How often are new pieces added? Does everything go online as soon as you get it, or do you plan by trends and seasons?
New deliveries from runway favorites like Balmain, Dolce & Gabbana and Stella McCartney and from cutting-edge labels such as Erdem, Peter Pilotto and Jonathan Saunders take place every Monday, Tuesday and Thursday. Trends tend to stick around for a few seasons, so we select the product that's most relevant and upload it onto our website throughout the season so that our customers really only shop the best previous season fashion.
What brands do people generally go crazy for?
Our customers in the Middle East love special pieces from designers such as Oscar de la Renta, Balmain, Lanvin and Chloé. The most popular category is dresses, followed by footwear. When it comes to shoes, it's always Christian Louboutin! During our last Christian Louboutin sale we sold one pair every three seconds.
Is there a recommended way to browse the site, especially if it's your first time logging on?
When shopping online, filter by size to ensure you avoid falling in love with an item that won't fit. Start with the Just In section if you want to browse or shop by product category if you have something in mind. Check out our Dress Me section, which shows you how to master current trends through compelling videos, animations and fashion shoots that link directly to product sorted by occasion.
If you'd like to be notified about new arrivals I'd suggest signing up for emails, following us on Instagram and Twitter or liking us on Facebook as we'll often give our fans a preview of items arriving on site, so it's a great way to stay tuned!
What are the top five purchases from THEOUTNET.COM that everyone should have?
1. Cashmere is something everyone should invest in. THEOUTNET.COM's own label, Iris & Ink, has a great selection of fine-knit cashmere pieces that act as the perfect styling accompaniment to every look
2. An oversized tote that holds all your daily essentials. I opt for classic styles by designers known for their leather accessories such as Alexander Wang, Alaïa and Alexander McQueen
3. A fabulous evening gown. If you spot one that you love don't hesitate to buy it – it's often the one item you can never find when you need it
4. Statement shoes can instantly transform an outfit. Nicholas Kirkwood, Charlotte Olympia and Sophia Webster are all known for their bold, playful designs
5. A wool coat or trench (depending on the time of year). Spend as much as you can, as this is a key investment. Not only will it last from season to season, but the cost-per-wear component can't be beaten!
How often do you shop on THEOUTNET.COM Stephanie?
Staff have to wait one week to purchase an item that has just been uploaded – this allows our customers the opportunity to shop first. So checking my Wish List becomes a daily habit! I have to see what product we have available as part of my job, which can mean I'm tempted more than I'd care to admit.
Any particularly hot pieces you have your eye on at the moment?
I like to update my wardrobe with some key workwear staples that can be styled up for evening. This Jason Wu dress and Helmut Lang blazer tick all the boxes.
I love Marni for its use of bold color and print. The playful accessories, especially this one, are perfect for pairing with an LBD.
THEOUTNET.COM's own brand is becoming renowned for classic pieces that every woman should own. The Iris & Ink skinny jeans are a popular choice around the office – they are so comfortable and very flattering.
With the holiday fast approaching I have my eye on a couple of pieces that will see me through the festive season and beyond. Anya Hindmarch's glitter clutch and Alexander McQueen's burgundy mini dress will never tire.
How would you describe your style? What pieces and brands do you like to wear?
I like clean lines and tailored pieces. A well-cut blazer is my fashion 'must'. You can wear a blazer with anything and it will instantly smarten up a look. I love pieces by Stella McCartney, Alexander Wang and Preen by Thornton Bregazzi.
What about your beauty routine? What is your signature makeup look?
I cleanse and moisturise every morning and evening. My signature makeup look involves a little Chanel Vitalumière foundation, a slick of Laura Mercier's Stone Grey eye pencil and Hypnôse Volumising Mascara by Lancôme to finish.
What products do you particularly like to use?
Although this isn't strictly makeup, I use Lucas' Papaw Ointment every day – it's perfect for dry lips, cuts and sunburn, so you'll always find a tube of it in my handbag. I also love to use NUXE Huile Prodigieuse as it's a pure indulgence and I adore the smell. At the moment I love using BIODERMA Créaline H2O Eau Micellaire as a makeup remover – every makeup artist I've ever worked with has this in their kit bag.
What do you think of style and beauty blogs?
I love to watch Charlotte Tilbury's Makeup Masterclass videos on NET-A-PORTER.COM's YouTube channel. Her step-by-step guide is easy to watch – she ensures her makeup tips are effortless and it's so helpful knowing what products she uses as part of her kit.
What do you think makes a good blog stand out?
A good mix of original content, high quality photography, an elegantly designed layout, easy navigation and a blogger who has an authentic tone of voice and unique point of view. I also think it's important that blogs feature regular posts so we, as followers, are aware of when we can get our update.