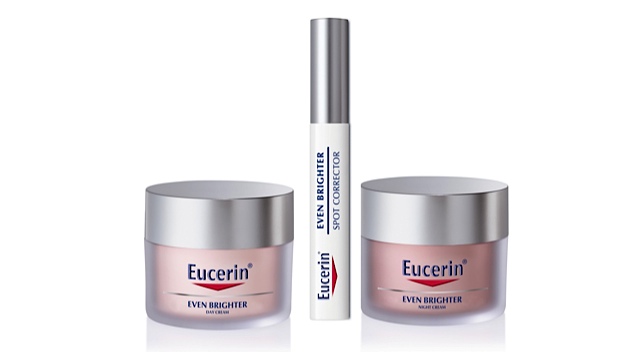 So it's been just over six weeks since I started using the Eucerin Even Brighter range. Like I mentioned in my initial post and the follow up one, it's a range that is designed to specifically target hyperpigmentation, reduce its appearance and increase the skins radiance. I have quite a lot of pigmentation on my face and so I was very excited to try it out.
After six weeks of use I have noticed a slight reduction in the presence of pigmentation on my face. Slight in that only I would notice it, but I suppose that's good enough. The radiance thing however, is a whole other story. My skin has significantly brightened since I started using the range and not in a 'whitening' way if you know what I mean, just brighter overall. It looks fresh and a little bit more youthful and way less dull than it used to.
In addition to this I really quite like the actual products. By this I mean the smell (super fresh), the texture and how it feels on my skin when it's applied. It's a very 'clean' type of skincare, if that makes sense – it's just so fresh and almost clinical, but in a non scary way. Overall, I have really enjoyed using it and will continue to do so over the next couple of months.
Now, to the good stuff! Thank you to everyone who entered the competition to win one of three sets of the Eucerin Even Brighter range. The winners are; Em, Sadia and Makeup Over Mind. Congratulations ladies! I will be sending you an email shortly to get your address and full name, then the products will be sent out. Hope you enjoy them!
*This is a sponsored post.