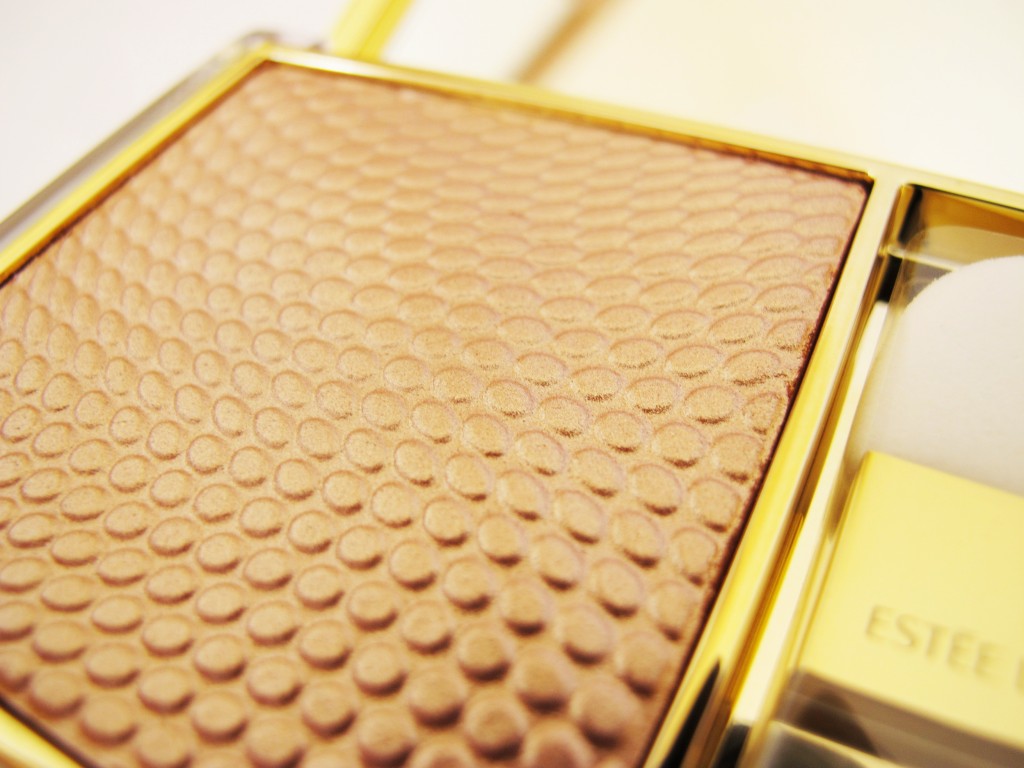 Oh my god. Is this the prettiest highlighter in the world?
Aside from the supremely delectable packaging ( Estee Lauder products always make me feel very expensive and ladylike, a great combination!) the actual quality of this highlighter is really very very impressive. Described by Estee Lauder as a heady mix of liquid, powder and gel, the formula applies smoothly to the skin in it's natural state, but when applied wet it's even more striking! (faints). Its so pigmented that even the lightest swatch gives incredible results. See below!
The only downside to this is that it's definitely not subtle, as you can see above. Applying it with a brush using light strokes is probably the best way, as it gives a nice soft effect. What I love the most about this of course, is the colour. It's a mixture of gold, pink and bronze  that changes colour in the light. This particular shade is Modern Mercury.
What do you think? Love it, or too much?