I had planned to have Shellac nails done again this week but the nail technician gave out to me for (ab)using it too much (ooh-er), and recommended a regular manicure to give my poor paws a break. I was under the impression that Shellac was supposed to be somewhat good for your nails, but maybe I've been mistaken? I do love a good Shellac manicure, purely because it lasts so long without chipping but the downside of course is that the colour selection is rubbish.
Anyways, I wasn't too bothered as I spotted this beauty sitting on the shelves. Part of the Essie Spring 2012 Collection, A Crewed Interest stood out against all the other shades. A delicious delicate peach shade that's just so perfect for Summer, I just had to have it on my talon's, and stat.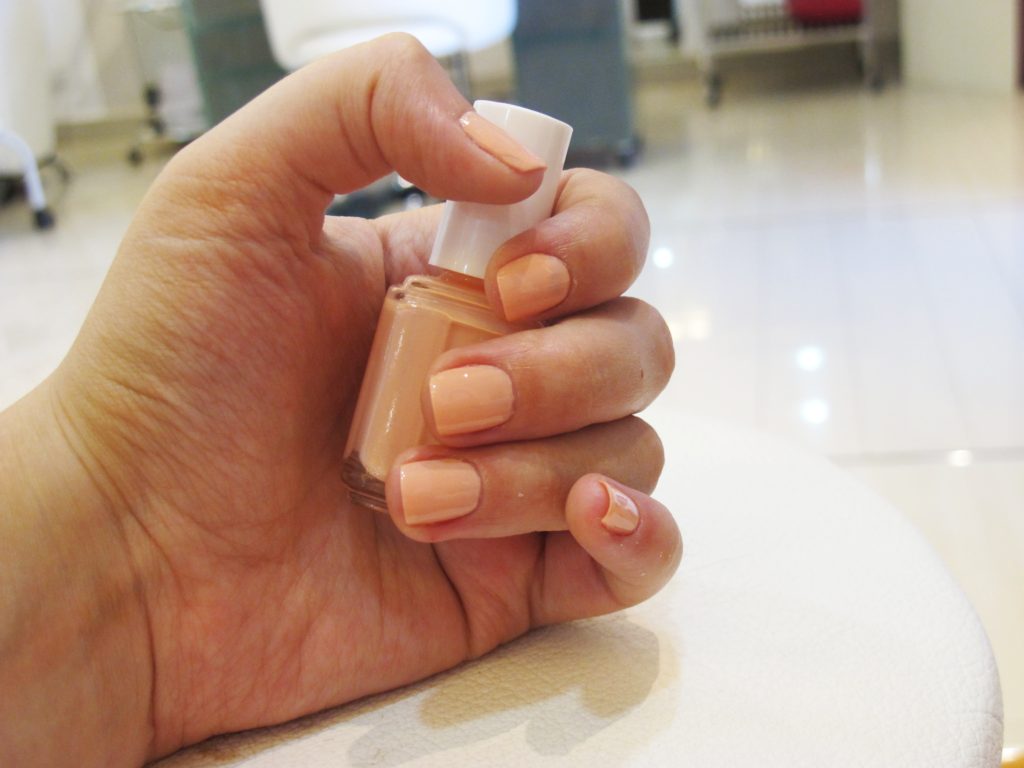 I know Essie polishes are prone to streaking but luckily there was none of that as the nail technicians at this Salon are super skilled. I'm hoping it'll last longer then a couple of days, but I doubt it – especially as I have some packing and travelling coming up. Oh well!
What do you think of this shade, would you wear it? I think I've become a bit Essie obsessed lately..