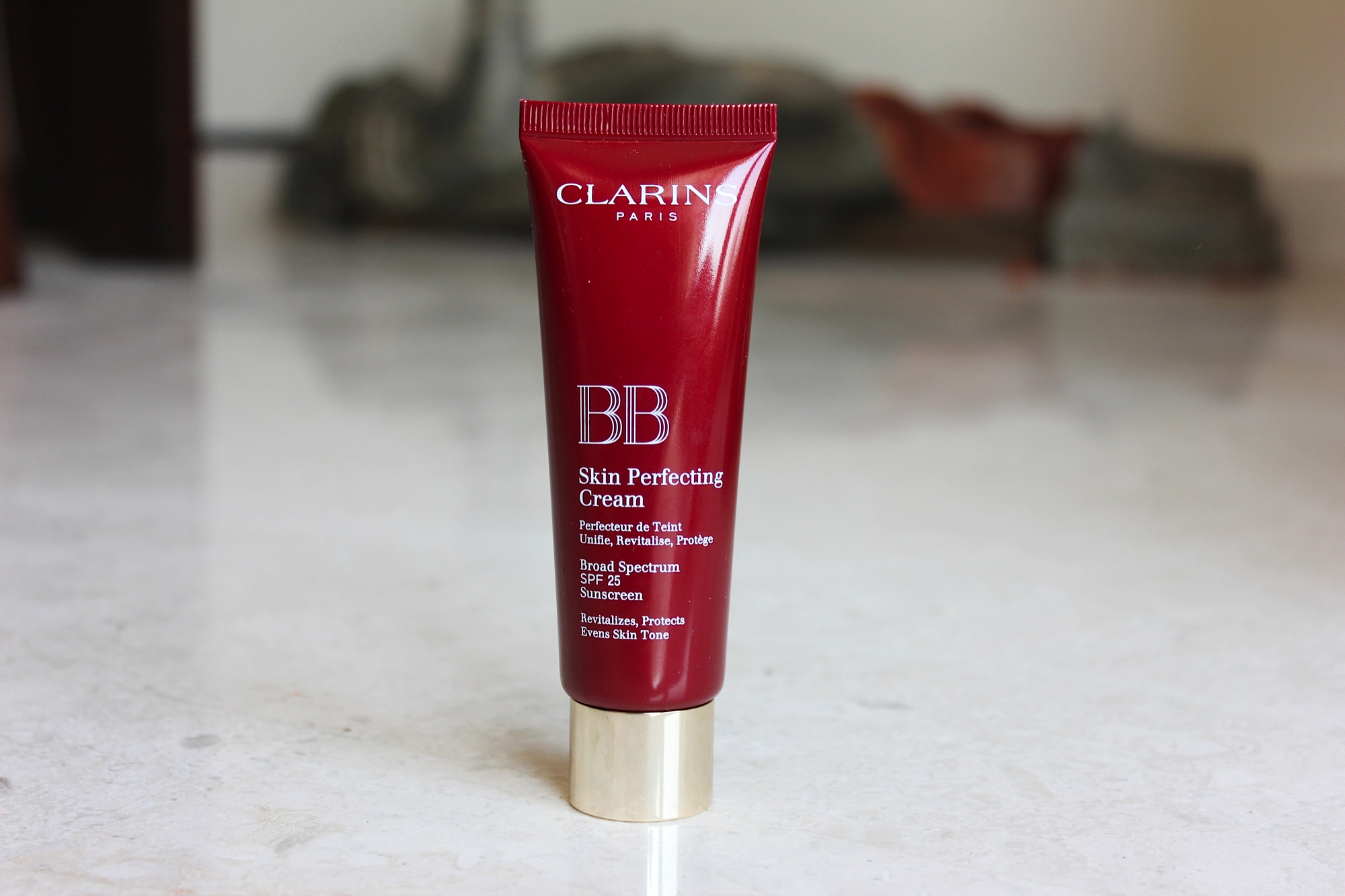 Clarins have dipped their toe into the BB Cream pond and come up with Skin Perfecting BB Cream; a BB that aims to even skin tone, protect, revitalize and provide SPF 25. I have to say I was more than a little intrigued to try this as Clarins know their skin care and I happen to be thoroughly enjoying some products from the Hydraquench line at present.
It's available in three shades; light, medium and dark and has colour matching technology which means each shade will adapt to your own natural skin tone. Usually I'm skeptical about these things but in this case I can report that it's true as I'm using the medium shade and it works absolutely fine. In terms of texture, this is probably one of the most luxurious BB Creams I've ever tried. It's super rich, creamy and quite thick when squeezed out of the tube but it blends so beautifully and feels pretty weightless on the skin. It's a nice light coverage but not too sheer and the finish is demi-matte with a slight dewiness which I really like. It lasts a reasonable amount of time, a good 6 hours without any touch ups.
Overall I'm pretty impressed. I feel like Clarins have delivered on this. It's probably one of the only BB Creams I've tried that actually feels like an even mix of skincare and makeup, most of the others just feel like makeup. It retails for Dhs150 and will be on counters in Dubai in April.
Will you be picking this up?