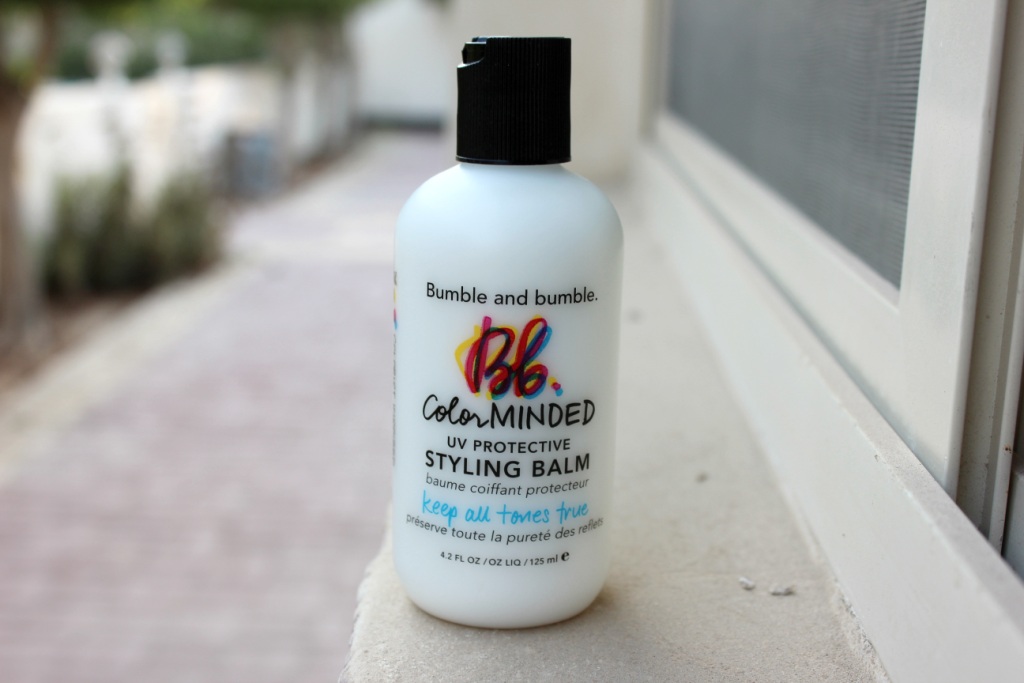 In my quest for hair perfection, I've recently been trying to overhaul what products I'm using and making sure as much as possible that everything has suncreen in it. You'd think this would be an easy task, especially considering the region I live in but sadly it's just not the case. It's pretty difficult to come across hair styling/protective products with inbuilt UV protection here unless you really search them out, and even then the selection is pretty terrible.
And so recently, I returned to my favourite online place for hair products, LookFantastic.com. They stock Bumble & Bumble, who I've had a lot of success with in the past, so I decided to try out their UV protective styling balm in the hopes of adding it to my hot climate hair care routine! It promises to protect your hair from the elements, keep your natural colour looking er, natural and add a brilliant lustre to the hair. So far so fabulous, right? The formula itself is lightweight and non-sticky, and very easy to use. I've been using it all over damp hair and then styling as normal. What really impresses me about this is that it leaves absolutely no trace on the hair – once you've worked it through it completely disappears.  It add's a lovely sheen to the hair and it smell's pretty delish too. Only time will tell in terms of it's protective UV action abilities, but for now we can safely say I'm in love!
Are any of you using Bumble & Bumble products? Since I discovered their Surf Spray a couple of months ago I've really embraced the rest of their range.