As an undying fan of Bourjois, I was so excited when a few pieces from their new collection, Flower Perfection, landed in my inbox. A new departure for Bourjois, it's their first range of "youth extending makeup". The idea behind this is that the foundation will smooth and even skin tone, hide blemishes and with it's new cell regenerating ingredients, boost your complexion and protect cell's youth, thus making you look younger for longer.
As per usual, I don't take much notice of new claims, I just want to know whether the products are decent or not! There are four products in the collection; a foundation, a translucent smoothing primer, a loose powder and a large face brush. The first thing that picqued my interest was the primer, a long-time fan of primer's, I thought it was about time Bourjois brought one to the table. It's a gorgeous silicone based primer, and almost an exact dupe for Clarins Instant Smooth Perfecting Touch, perfect for those of us with an oilier complexion.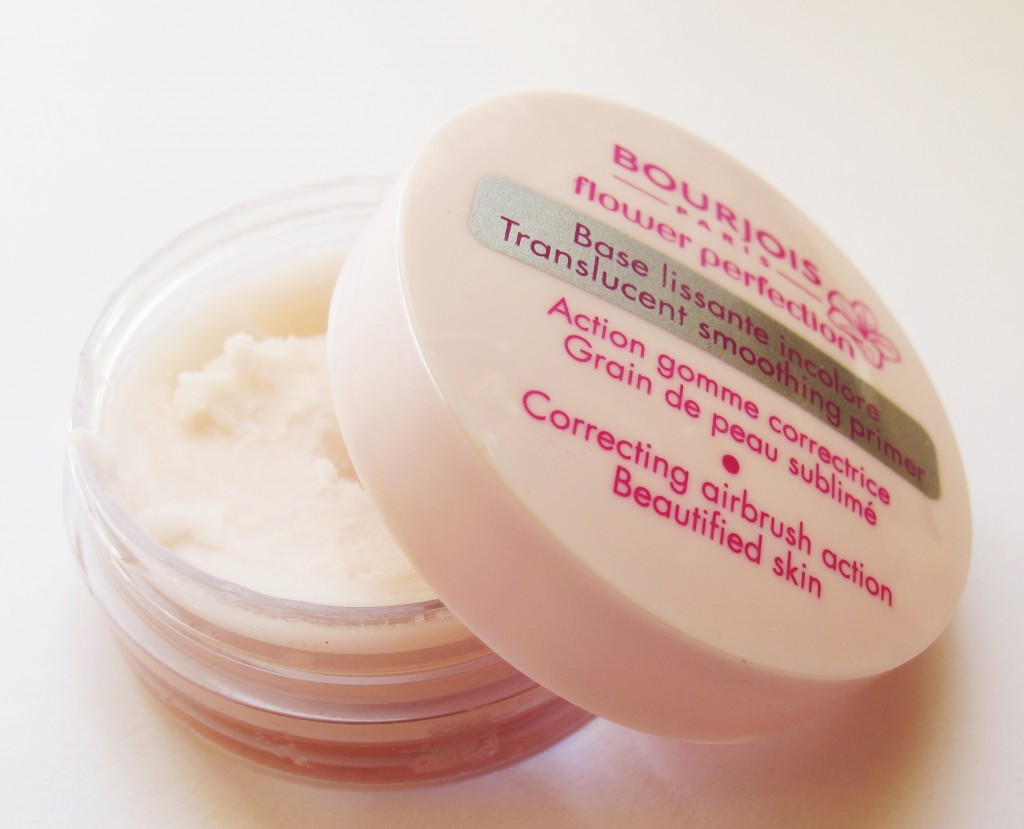 The face brush is also quite lovely, super soft and nice to use. I love the packaging too!
What I really love however, is the foundation. I like Bourjois foundations in general so I knew the quality would be of a high standard but I wasn't prepared for how amazing it would be. It's a full coverage, smoothing, perfecting foundation that applies like a dream and lasts a very long time, maybe not the whole 16 hours it promises, but close at least. Such is my amazement at this foundation, I decided to do a quick demo, which you can check out at the top of this post!