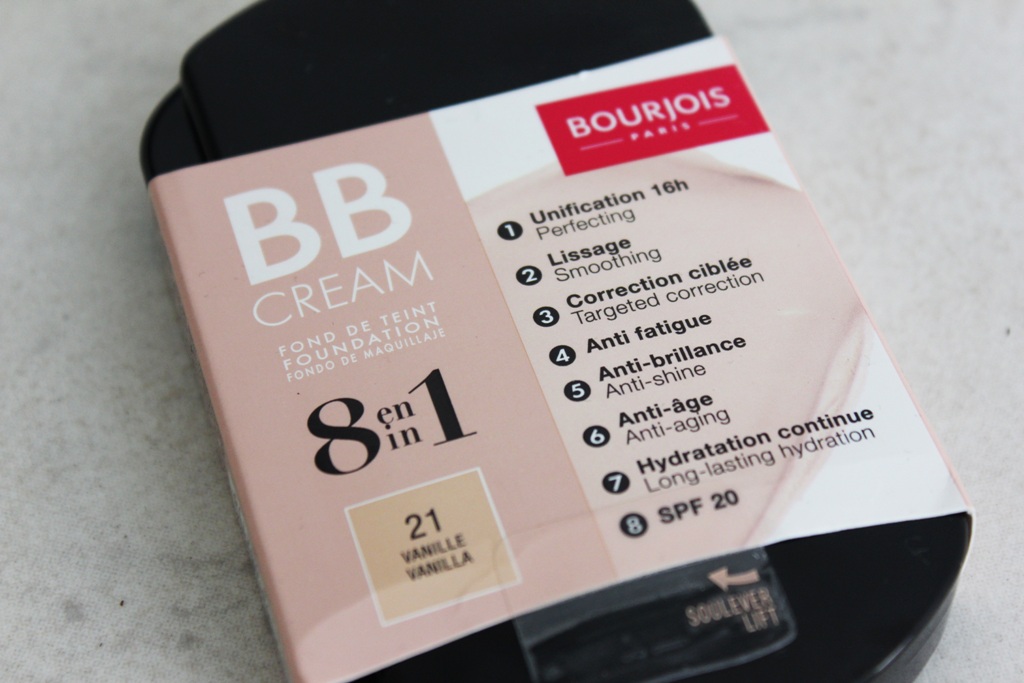 This arrived in my post box the other day, which really was pretty bad timing as I'd just made a promise to myself that I was done with BB cream's. Rather dramatic I know, but that's how I roll. I have so many of them on the go that I thought it was time to get serious and only use one (or two). Of course, all that went out the window as soon as I clapped eyes on this and I ripped open the packaging with gusto – I can never say no to Bourjois as I have the deep love for them.
Anyways, I digress. Lets get on with it! Their BB offering is an 8 in 1 product that promises to do many wonderful things, among them skin smoothing action, balancing and evening the skin tone, providing long-lasting hydration and getting rid of shine. Pretty much everything you want from a skin product, and at a bargain price of 97 dirhams. So far so amazing.
Because of my very happy past experiences with Bourjois foundations, I couldn't wait to get this on my face and expected wonderful things. The first feeling of happiness came from the shade itself, as 21 Vanilla is perfect for my pale skin. Brilliant. The texture also deserves a thumbs up; buttery smooth and quite lovely to apply, it blends nicely and isn't at all patchy or streaky. It also delivers on its anti-shine promise without mattifying the skin too much and definitely brings down redness in the skin. Additionally, it's super lightweight on the skin and feels smooth and non-sticky to the touch.
Unfortunately, after four hours of wear my happy buzz was gone as it had begun to oxidise. My skin looked patchy and every flake of dry skin on my face was highlighted. Another hour or two later and it had all but worn off. Just to be sure, I used it again the day after and the day after that and got the same results. I tried it with a primer underneath and I tried setting it with powder but no change. Such a shame really, as it goes on so beautifully and looks beautiful, but a few hours later it's all but done a runner.
So there we are. Honestly, I had expected to be blown away by this but after a couple of wears with disappointing results I just feel deflated. You can't win them all, eh? Or in the case of beauty junkies; you can't love them all!
Have any of you tried this yet?