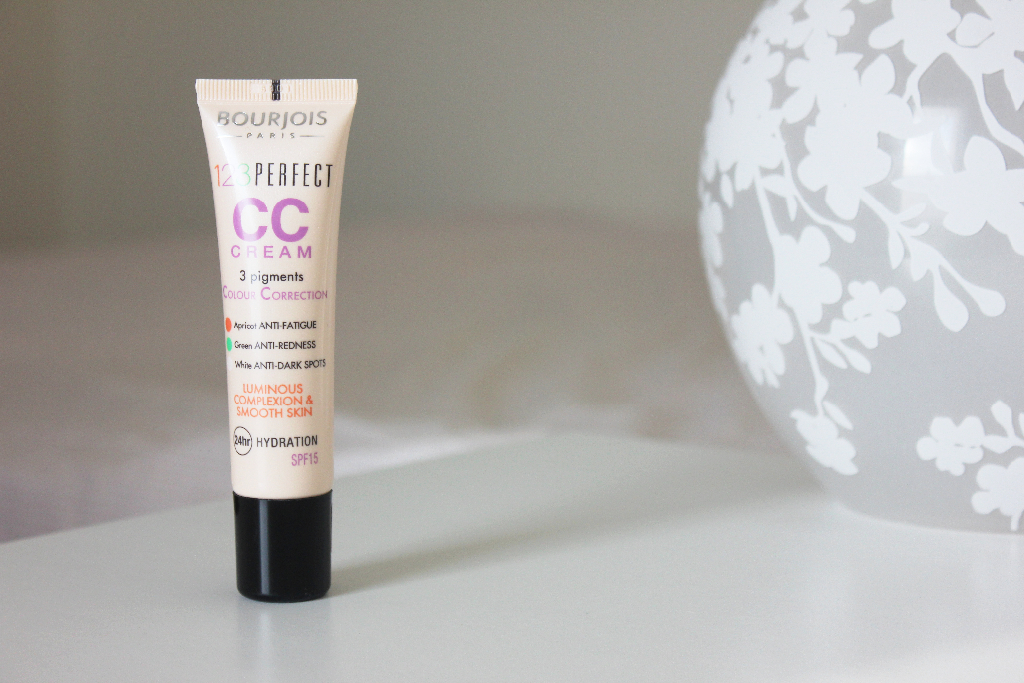 Just when we thought the CC cream pandemonium was over, Bourjois bring out a stonkingly good version of their own.
Now, CC, BB – whatever, this product from Bourjois is effectively a tinted moisturiser. A damn good one at that, but a tinted moisturiser nonetheless.
Yes, it reduces redness somewhat but its main selling points are that it a) does a damn good job of making the skin look brighter and even b) feels lovely and moisturising on the skin and c) provides medium coverage with a it-doesn't-look-like-she's-wearing-any-makeup finish. Even better is the price point – Dhs66 (about 12 euro/10 pounds).
Bad points? It oxidises – but only after a serious amount of time on the skin so not too bad. And that's it really. I have nothing else to say except that it's a really nice product and you can't go wrong with it – especially if you're looking for a natural, flattering finish. It smells nice too! 🙂