Jingle bells, jingle bells, jingle all the… its freezing. Yes, I know I'm being slightly melodramatic as it is only 15 degree's at nighttime – but going to that from 40+ a few weeks ago is a bit of a shock to the system. I decided there was nothing else for it; time to break out the boots! A girl can never have too many pairs of boots I think. Flats, heels, knee high's, shoe boots and so on. These are my current favourites.
Grey pirate ankle boots. I got these from Aldo for a supremely bargaineous 10bd/20e, they were on sale and although not the sturdiest boots I've ever owned, quite comfortable.
These babies are so last season. I bought them last year in Forever 21 and again they cost around 10bd I think. Brown suede flats with some studs and belty action going on. I love wearing these with skinny jeans and again, they're super comfortable.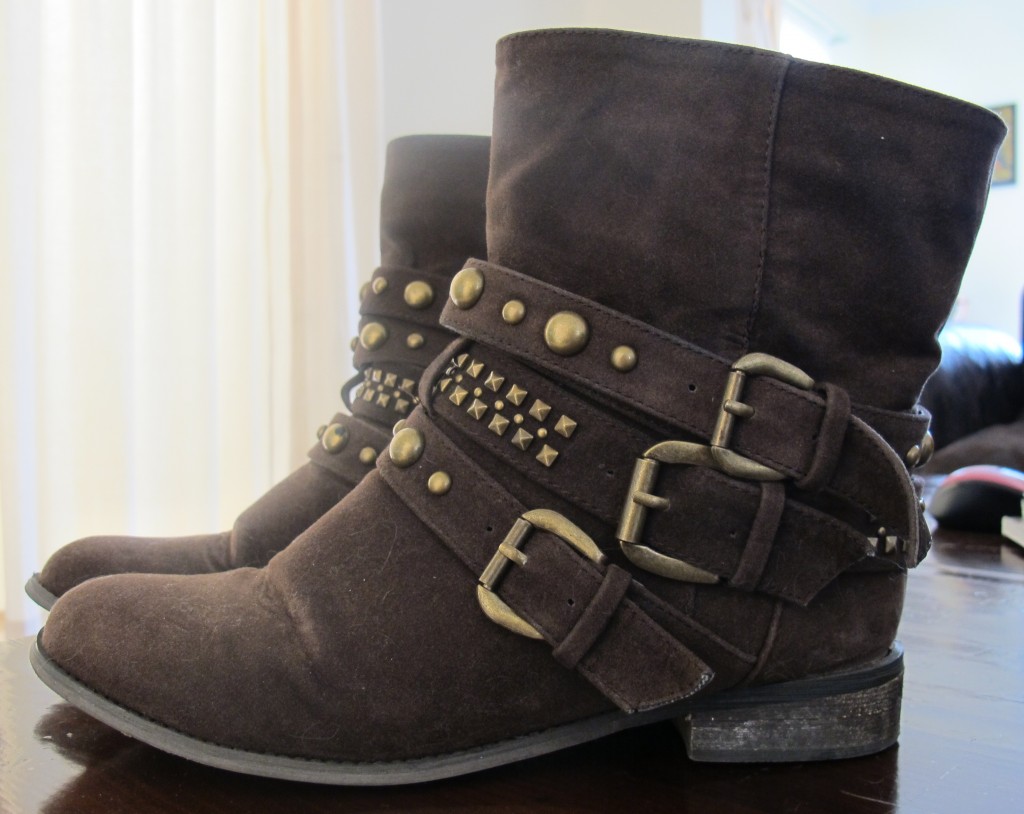 The latest addition are my shiny new suede boots from H&M, of all places. Surprisingly, they were not that bargaineous and cost 40bd, which is almost 80 euro! From H&M! I was surprised too but they're real suede/leather, very comfortable and I just feel so 'done' in them. Know what I mean? I plan to wear them with skinnies and dresses, bring on the tights!
And that's it. Bit of a random post really. Have you invested in some fabulous boots for winter? Share and care!