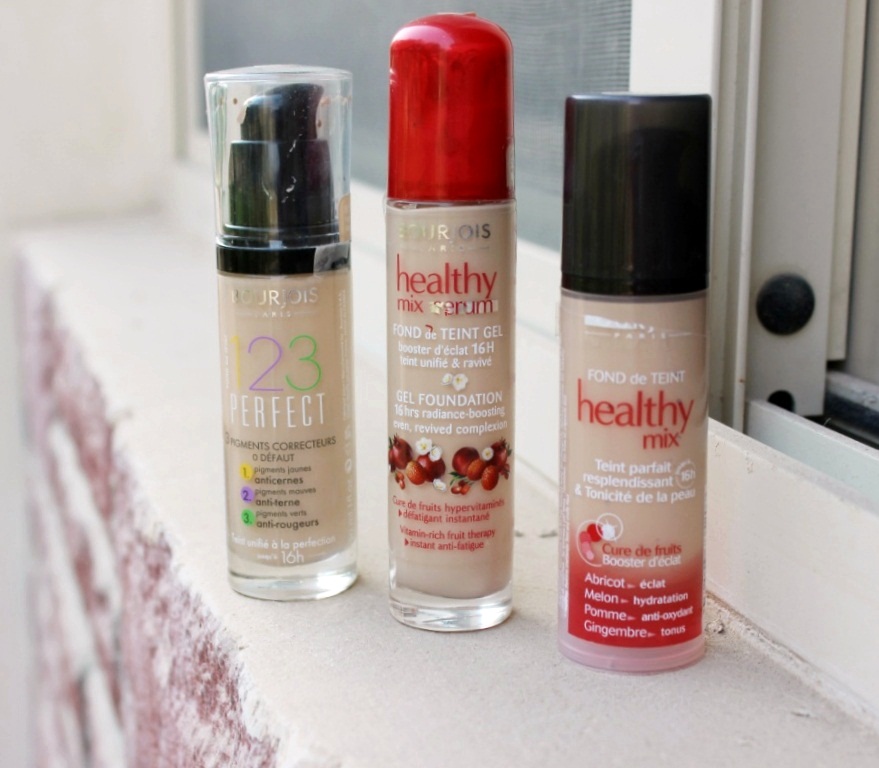 I would have included my beloved Flower Perfection foundation in the picture also but I ran out recently and haven't had time to replace it yet. Anyways, what can I say? I have a deep, meaningful, long-lasting and loving relationship with all things foundation from Bourjois, and only recently I realised I've never dedicated an entire post to that love!
Why do I love them? Well, let me count the ways;  the shade range on offer for mid range skintones is rather excellent, they're not too yellow, not too pink and they blend perfectly, regardless of the formula. The packaging is always appealing, the price is reasonable and they last quite a long time!
Over the years, they've become my fail safe, fallback foundations especially in professional and personal makeup emergencies because of their versatility, high quality formulations. I've recommended them to everyone who has ever asked me about makeup, especially ladies who are just starting to dip their toes into the cosmetics pond. And what of the formula's on offer you say? Well, Flower Perfection is a lovely smooth, full coverage foundation with a flawless finish that doesn't feel heavy or drying event though it literally covers everything – you can check out my full review and demo here.  123 Perfect Foundation is a medium coverage, radiant foundation with an ever so slight dewy finish. It lifts and even's out the skintone and feels light as air plus it comes in prettier then usual packaging, full review of that one here. Healthy Mix foundation is well, just gorgeous! Everyone I know that's into makeup has used it at some point or is still using it and it's slightly fancier, attractively packaged sibling Healthy Mix Serum currently holds the no.1 spot in my foundation loving heart because of its absolute dreaminess to apply, staying power and all round 'make your skin look amazing but still look like skin' abilities.
So there we have it. A gushing, but rather necessary post I feel. Bourjois, if you're reading this; me love you long time. Never change!