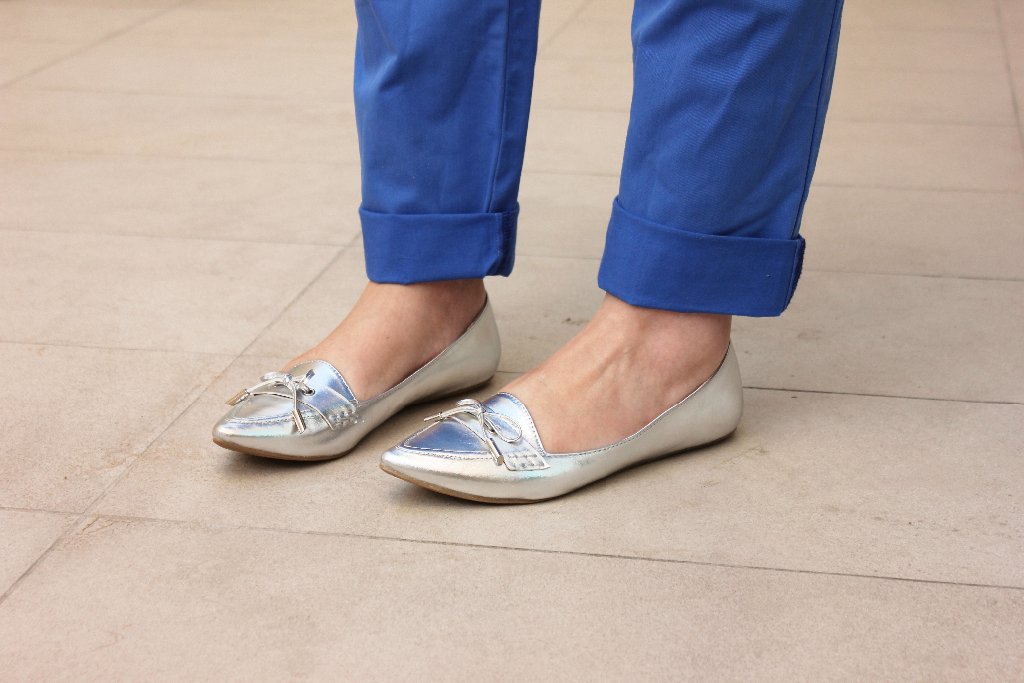 You know what I love? Flat pointy shoes. And you know what I love even more? Silver flat pointy shoes that go with everything and cost less than 30 quid because they were on sale. Shoe bargain!
I bought them from ASOS. I wasn't looking for them, but they suddenly appeared in the 'we recommend' tab while I browsing the jeans section. I do love a flat silver shoe and as my favourite pair from Aldo are about to give up the ghost I considered a purchase. When I saw that they were reduced from 40 pounds to 28 pounds, well, that sealed the deal!
They're made by a brand called London Rebel who I have never heard of. I wore them all day today and they didn't rub or squish my toes and they are surprisingly comfortable. For 28 pounds, this pleases me immensely. I wore them with a pair of blue chinos from Gap and one of my favourite denim shirts. I *think* they might just be my new favourite thing. I'm going to wear them with literally everything I own.
Now, if you'll excuse me – I have to get back to House of Cards. Kevin Spacey is the man. That is all.
🙂
Save