Helps you work, rest and play – right? Sure does. Especially when we're talking about my new Nars obsession; Velvet Matte Lip Pencils.
Now, before we get into this post I'd like to quickly address the ridiculous facial expressions in the below pictures. I have really sensitive eyes so they were killing me while taking these pictures on our uber bright balcony. It was also 8am in the morning. That is all.
So it started with Cruella. Then after massive (and ongoing) success with Cruella I decided it was time for more. More, more, more. Vivianna sung the praises of Red Square so naturally, I added that to my list. And while perving online I spotted Never Say Never, and that was that.
Here are my thoughts:
Red Square is absolutely sensational. Probably the most gorgeous orange-red I have ever owned. It lifts the skin and brightens the face so beautifully, and it's such a striking shade. Applying it is a dream, it glides on and lasts through coffees and lunches. The colour payoff from one swipe is slightly unbelievable – see below (look how happy I am! I love Red Square).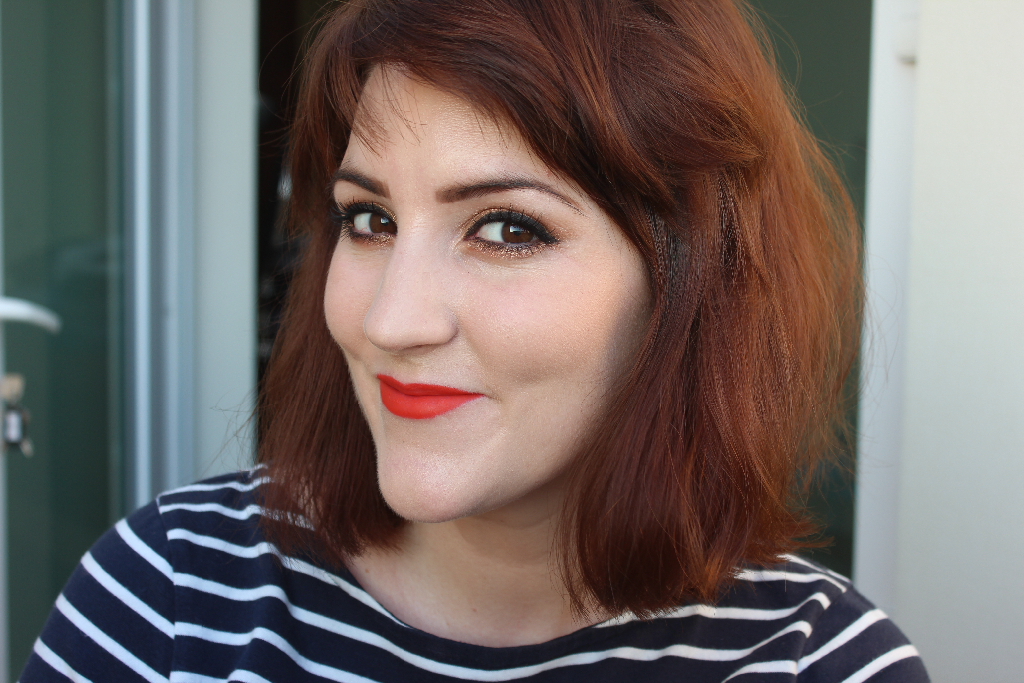 Never Say Never on the other hand, makes me look like a corpse. It's the wrong side of purple for me. More purple and less berry equals corpse. Rebel by MAC suits me just fine, this one – I just don't know. Maybe it's because I applied it after Red Square? Also, the colour payoff isn't as good. There's about three layers on my gob in the picture below and it still looks a bit weak.
In conclusion, everyone should own Cruella and Red Square. I'm not sure about the other shades as I haven't tried them (yet). Am I missing out on other amazing ones? Also, if you want to see Cruella in action it's in this instagram.
That's all for now. Bye!