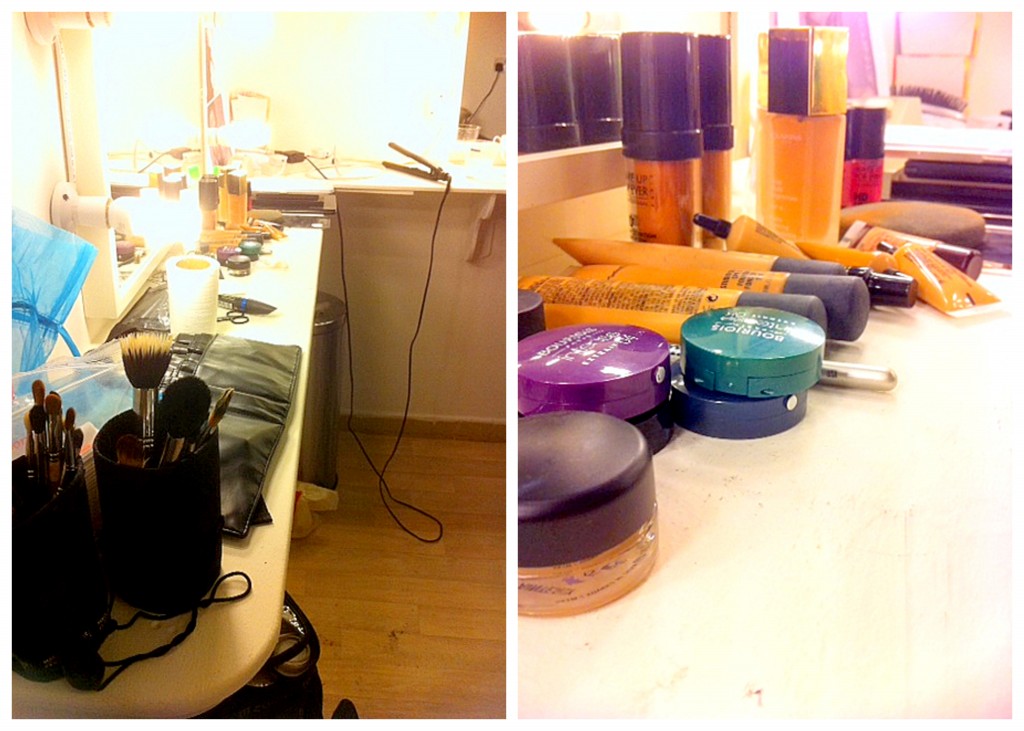 Here is a backstage picture from a photoshoot I had on Thursday last week. The picture was taken in a section of the makeup and hair room. You can see various hair cables, brushes, tissues and of course, makeup strewn around. A four hour corporate shoot took place in the morning, followed by a 7 hour shoot for a design house!
I used a mixture of Make Up For Ever HD foundation, MAC Studio Sculpt and Clarins Lifting & Firming Foundation. Eye products ranged from MUFE Aqua Cream's, MAC Paint Pots and Bourjois to Dior.
Here is a shot from the set: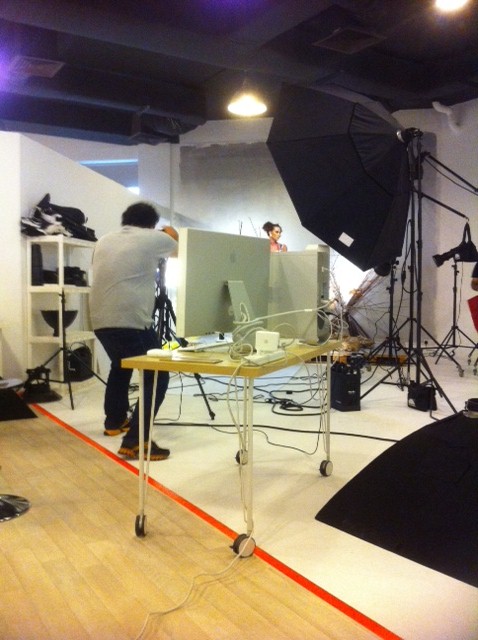 I'll post the images from the shoot as soon as they are available!